Alcohol Free Gift Basket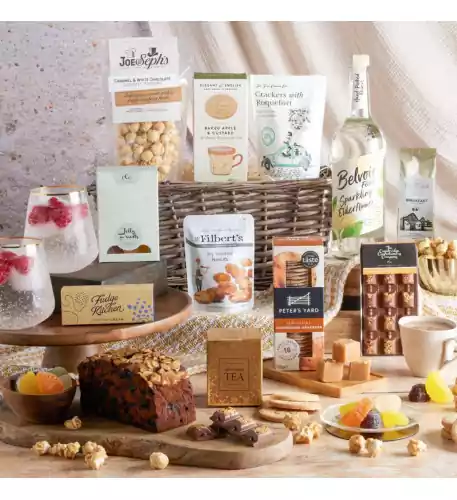 Gift a splendid treat for non-drinkers with our Alcohol Free Gift Basket.
Whilst sipping on a drink of their choice, whether that's the refreshing sparkling elderflower from Belvoir Farm, the afternoon tea or smooth coffee, they'll enjoy a slice of chocolate cake and baked apple and custard biscuits.
We've also included a range of sweet treats for them to indulge in, including a bar of honeycomb chocolate and jelly fruits sweets from The Cambridge Confectionary Co. and a superb bag of caramel and white chocolate popcorn from Joe & Seph's.