Flowers by Type For UK Delivery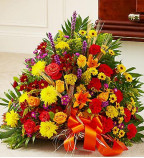 Flowers are touching gift to give someone. Send variety of flowers when you want to express your feelings to someone from flowersukdelivery. We send flowers to UK like Roses, Daises, Tulips, Orchids and Lilies etc..
Flowers Play an Important Role in our Life
Flowers are one of the best gift gifted by nature to humans. It is said that flowers have a huge impact on the human mind. Scientifically it is proved that they can change human mind with its presence and turn minds into positivity. Isn't it amazing! Having flowers around can play important role in human life.
There are different kinds of flowers available online and at florist to send as a gift or buy for yourself. Every flower has a story to express and impress one another. There are flowers In bright colors that brighten up everyone's day when kept around or presented by anyone.
Flowers make a perfect gift idea. They are affordable and most precious gift idea that can go with any occasion and anytime. The bouquet of flowers conveys love, affection, elegance and beauty that no other gift can be compared with.

However, send flower bouquets and you could simply make below things happen as a beautiful memory.

To Convey Your Joy, Love & Appreciation
Flowers make a perfect gift to convey your joy, appreciation and love. The colors convey sensitive meaning. Flower types such as roses, orchids, tulips and lilies are the most popular flowers to express feelings and emotions. Red rose is the flower that is popular for expressing feeling of love and romance. However, there are other such flowers that are gifted, especially to express other such associated feeling.
Buy and deliver flowers online to express most sensitive emotions to your dear and near ones.

To Impress your Special One
Flowers are the best gift to impress someone special. If its your first date with your partner, then you must carry a flower bouquet to impress her. This would be a perfect gesture to make the evening special and express your feelings to her with warmth. However, on the other hand gifting flowers to your wife on your anniversary morning will impress her all over again and will make her fall for you again. These gestures with flowers will add a special strength to your bond.

Flowers Improve Mood and Memory
Flowers delivery UK will make your dear ones feel special. Flowers are scientifically proven to be the best thing to change human mood. They have good impact on the human mind. They bring positivity and happiness when kept around or gifted to anyone especially in hospitals. Flowers play magic on human minds, thus get well soon bouquets are in demand.