Gifts By Occasions For UK Delivery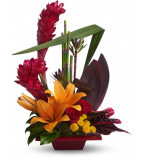 Gift giving is quite a remarkable tradition. It is a way of showing affection for another person and expressing how much that person really means to you. There is an old saying when you are giving a gift – it's the thought that counts, and not the price of the gift. There are several occasions during which giving a gift is customary.
great gift giving Ideas for everyone, according to occasion
Anniversary Presents for Your Beloved
Anniversary is a special day for someone. It means that you and your beloved are celebrating a year or more of togetherness with one another. The best type of gifts for this occasion includes a bouquet of roses with a chocolate cake, personalized photo cushions and mugs, and numerous other beautiful gifts. There are various anniversary gift ideas for her that you can look up online and present them to her.
Amazing Birthday Gifts
Birthdays are the days which are filled with surprises. So, if you want to surprise your loved ones on their birthday with some of the best birthday gifts, you can give them stuffed animals, gourmet gift baskets, balloons, and various other gifts which can be delivered straight to them, at their doorstep, on their special day.
Get Well Soon Gift Ideas
When you send someone a get well gift basket, you are conveying your feelings to them so that they can get well soon. So, you can send them gift baskets which are decorated with fresh plants or flowers. For the younger people, you can cheer them up instantly by giving them a teddy bear with colorful balloons. These are just a few get well soon gift ideas at your disposal.
Special Housewarming Gifts
Housewarming is an occasion during which someone enters into a new house and celebrates the occasion with loved ones. For a housewarming gift, you can present your loved ones with a bouquet of flowers to freshen up the new environment for the couple. A simple chocolate cake also does the trick.
New Baby Flowers & Gifts
Welcoming a new baby into the world is always a special occasion. The traditional gift for new born baby includes something new and pink for a baby girl or something new and blue for a baby boy. Send a vase of fresh flowers to the happy parents with either a balloon or a small teddy bear adorning the vase.
Giving gifts celebrate happiness and convey your affections to your loved one. So, don't be shy when you give a gift to someone. It just conveys the message that they mean a lot to you.