Send Pink Flowers UK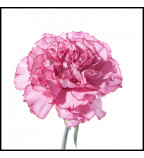 Wish someone with our beautiful pink flowers delivery in UK. Grab dazzling baby pink flowers bouquets from our catalog of pink flowers. Add special touch to any celebration with beautiful small pink flowers for your special one. Many shades available for pink flowers.
Send Pink Flowers Online in UK
Flowersukdelivery brings exclusive collection of pink flowers and pink flower bouquets! Buy dazzling varieties of Pink colour flowery arrangements to express your most tender feelings for someone. Pink flowers delivery UK brings the special soft colour roses, hot pink flower bouquets and pale pink pastels. This feminine colour is the most pop among young girls, teenage girls as well women. The wonderful bunch of pink roses are simply perfect to say someone 'you are so pretty', or 'I admire you'.
Beautiful pink flowers are epitomes of tenderness, appreciation, gentle love and romance. Nothing can be best than pink flower bouquets when you have to present flowers on occasions like baby showers, arrival of new born, birthdays, just because, thinking of you and saying sorry to someone. Celebrate with pink flowers by presenting them to people whom you love very dearly. Tons of shades of pinks are smiling in our special pink floral arrangements with baby pink flowers, soft pink roses, hot pink Lilies, long-stemmed rust-pink orchids, chrysenths of mixed pink shades and deep pinkish geminies and other peach pink flowers.
Send pink flowers and pink roses to anywhere in UK to display your most delicate feelings to someone special or to gift small babies on their birthdays. Browse our catalog of pink flowers and book your orders online to get delivery of most beautiful, fresh and tender flowers smiling in variety of pink hues. Send light pink flowers and hot pink flowers to deck someone's very special events in form of corsage flowers, wedding bouquets and centrepieces.