A Little Taste Of Everything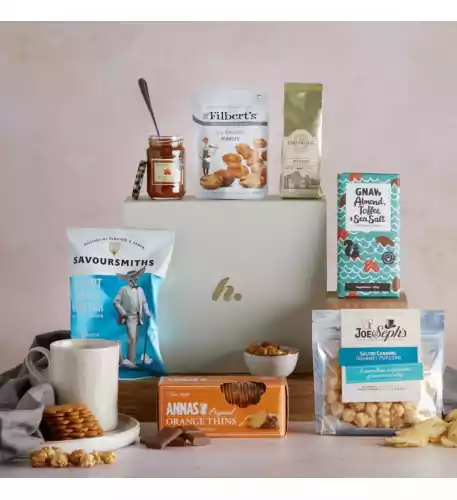 Gift a thoughtful little gift for any occasion.
Fantastic ground coffee alongside a jar of blood orange marmalade from Thursday Cottage will help them start their day the right way. We've also included a great range of sweet and savoury snacks: delicious salt and vinegar crisps, dry roasted peanuts from Filbert's, crisp orange biscuit thins, an almond, toffee and seasalt chocolate bar and a snack pack of salted caramel popcorn from Joe&Seph's.