Angostura 5 Year Old Gold Rum 70cl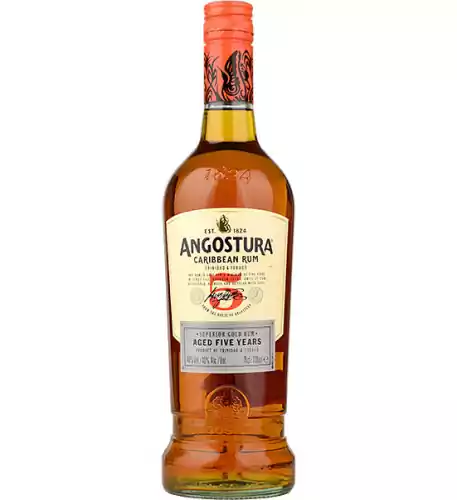 This 5 Year Old Has An Attractive Pale Gold Hue. On The Nose It Has Subtle Notes Of Burnt Caramel, Spices And Vanilla Intermingled With An Apple Fruitiness. On The Palate It Is Rich, Mellow And Smooth With An Almost Friutcake-Like Taste Profile.This Is An.
Note:"This basket must be signed for by an adult over 21. If you are sending a basket requiring an adult signature and are not sure if anybody will be home to sign for it, we strongly suggest you ship the basket to a work address, or to an address where somebody over 21 will be there to sign for it. FedEx/UPS will not leave the package at the door if no one is available to sign the package".