Elegant Avalanche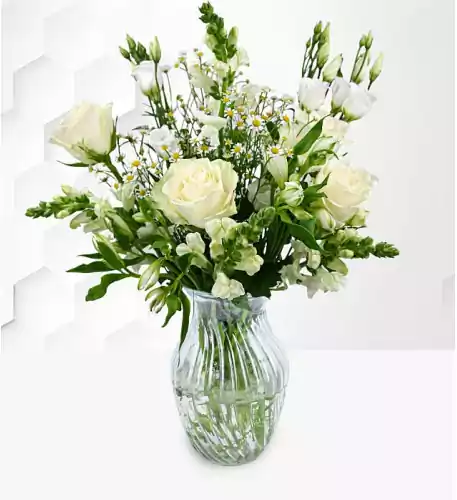 NEW letterbox flowers
Luxury flowers, hand
picked and delivered next day
Beautifully packed, arranged by you
White flowers never looked so good, our florists have captured the elegant features of all the flowers that are included this letterbox flower arrangement. We have paired White Avalanche Roses, Snapdragons, Tanacetum, Alstroemeria and Lisianthus to create a modest bouquet.
These letterbox flowers are carefully packed by our expert florists and will be delivered straight though the door in our signature, branded packaging with a personalised message card.