White Lily Bouquet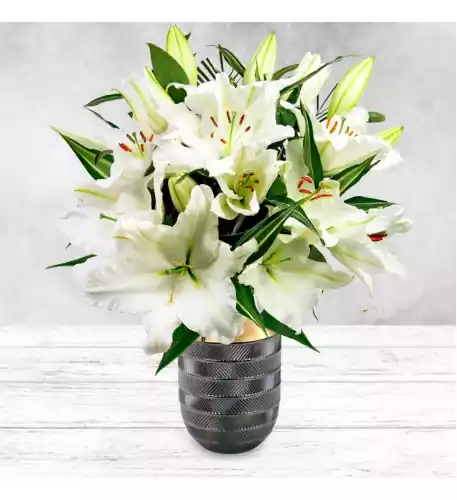 A luxury bouquet of fragrant white oriental lilies - hand-tied and accented by seasonal foliage.
Product Code:
1566051
Availability:
In Stock
£53.59
Price in reward points: 0.0000
Following delivery date options
are valid for
Select Delivery Information
Enter Recipient's Zip Code:
Continue
Product is not available for entered area. Check other products
here
Products cannot be shipped to different cities / postcodes.


Note: the selected delivery date is an estimated delivery date. Our courier services do not offer date guarantee hance it is not possible for us to offer such guarantee. It is possible for the item to arrive earlier or later then chosen delivery date